News Link: Flights Suspended From India Till June 30 – By ND Newsdesk
The Director General Of Civil Aviation office issued notification stating that all international flights from India will remain suspended till June 30, 2021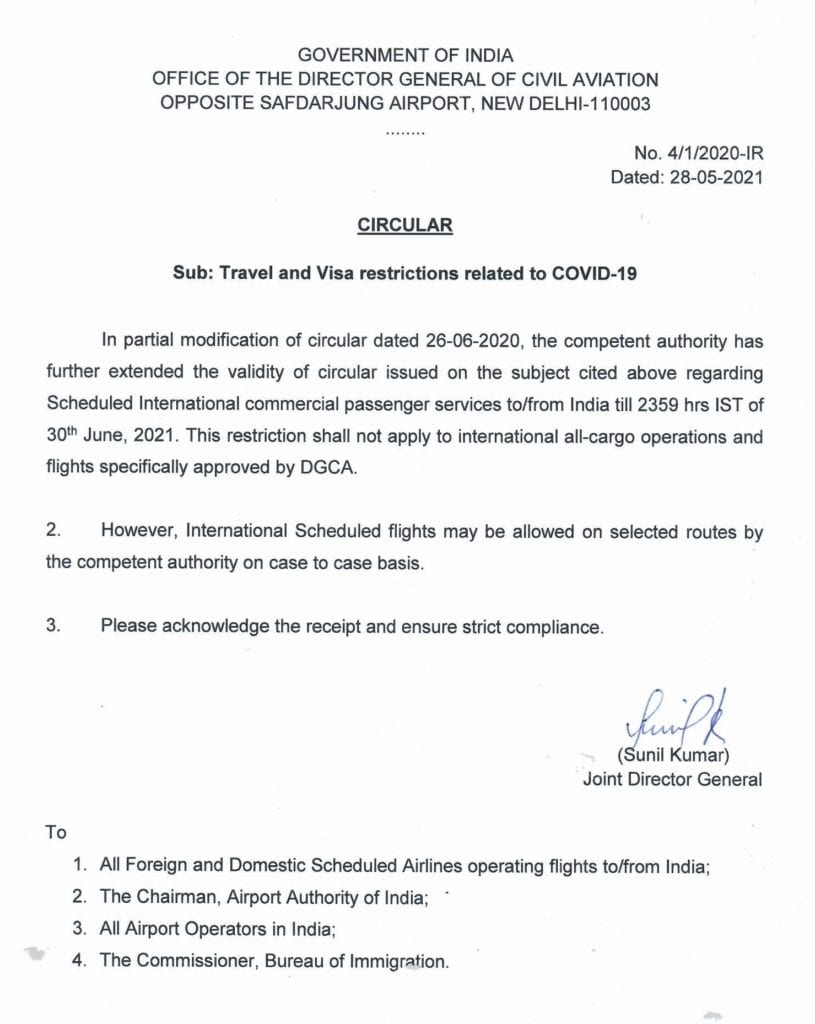 Meantime, national flights – that is domestic in Aviation terms, started operation on May 25th as decided earlier.
The flight suspension is an extension of period which was supposed to end in May 2021.
The initial notification of flight suspension was issued on 25h March, 2021.
As per the notification issued by Director General of Civil Aviation (DGCA) in its Twitter account says that the suspension will remain till 23:59 hrs of June 30, 2021.
A copy of notification is also posted in the Twitter account by DGCA
However, the cargo flight operations and Business chartered flights and diplomatic and emergency services are un affected by the notification.
Earlier this month, The United Arab Emirates also had issued notification stating extension of flight suspension from India till 14 June 2021.
However, UAE ambassador to India Dr. Ahmed Al Banna hinted yesterday that the suspension of Indian flights to UAE may end on June 14 itself. Decision of extending the same will be done if the covid situation in India worsens only.
Also, read more news at International segment
Flights Suspended From India Till June 30