News Link: World's Heaviest Mango – Columbia Achieves Guinness World Record Title – By ND News Desk
Mangoes are very delicious and healthy to eat. It is a fruit of Asian Origin and is having the term of "the king of fruits".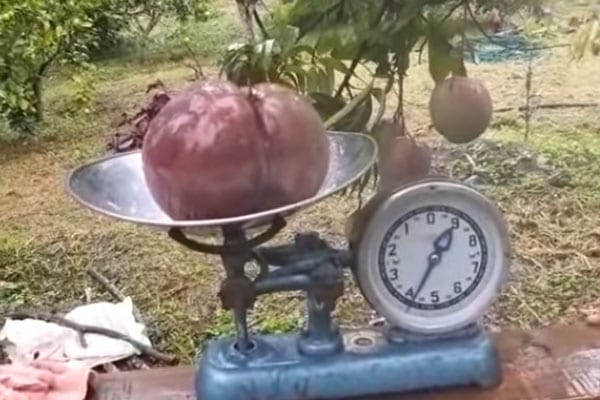 They are rich in vitamins, minerals as well as iron. We come across different types of mangoes all over the world.
This year, the heaviest mango hold a weight of 4.25 kilo grams (9.36 l b) and got official Guinness World Records title. It was from Colombian farmers, Germán Orlando Novoa Barrera and Reina Maria Marroquín on the San Martín farm, Guayatá, Colombia . The previous record of heaviest mango was in Philippines with weight of 3.435 k g.
The couple who grew this large and heavy mango wanted to show the world that the Columbians are hard working and live a simple life. They love the countryside and the land of cultivation. Their love and passion gives them great fruits. This municipal area also known for producing coffee.
Mango grow normally in tropical areas.  In some countries, its cultivation is only for consumption in homes only.  That means no industrial production.  India is a country that produces varieties of mangoes both for family and industrial use.  Most of far eastern countries are famous for verities of mangoes and tropical fruits they grow – especially Thailand
Also, read more news at Environment Segment
World's Heaviest Mango – Columbia Achieves Guinness World Record Title